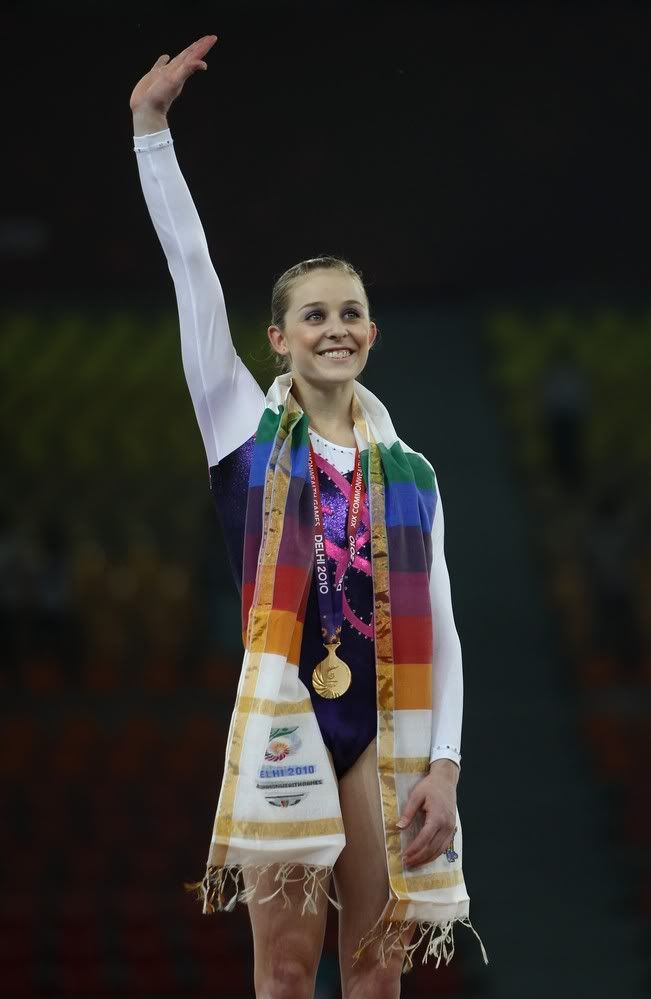 Some news and coverage of our women's all-around sweep...
Sydney Morning Herald
National head coach Peggy Liddick praised Mitchell's professionalism in returning smoothly from her injuries.

"That's her gift," Liddick said. "I've never got any complaints about Lauren, my only complaint is that she's her own worst enemy sometimes.

"She pushes herself harder than anybody."
NDTV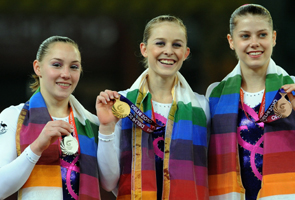 Eltham Leader
(Bonora profile)
"I don't care what colour it (the medal) was, it was just fantastic she recovered enough to be able to compete!" said her mother, Karen Jeffress.
Herald Sun
You might like to know that the Lauren Mitchell fanpage at Facebook has surpassed 1000 fans!
Here is some coverage of Josh's admirable bronze win:
Sydney Morning Herald
[Jefferis] had a potential gold in his sights with two rotations left but was let down by a preparation mishap which had the parallel bars set at the wrong width.



ABC Online
Don't forget to keep your eye on Ten's evening news, who will often give more than just a 'highlights' recap of the previous night's events.